WE ARE ALL THINGS GREEN
Established in August 2016 by Jason Chongue and Nathan Smith,
The Plant Society was born from a passion to green our city. A love that has been supported by the community not only in Melbourne but across Australia and to the globe.
We now lead and mentor our growing team at The Plant Society, in our Melbourne and Sydney studios and stores. We continue to nurture a vast range of plant projects across Australia, promoting positive and open conversations about gardening and greenery not only indoors but in compact outdoor environments.
Our focus on community and honest relationships has seen us work with some prestigious brands and unique spaces, both designing and nurturing on a regular basis.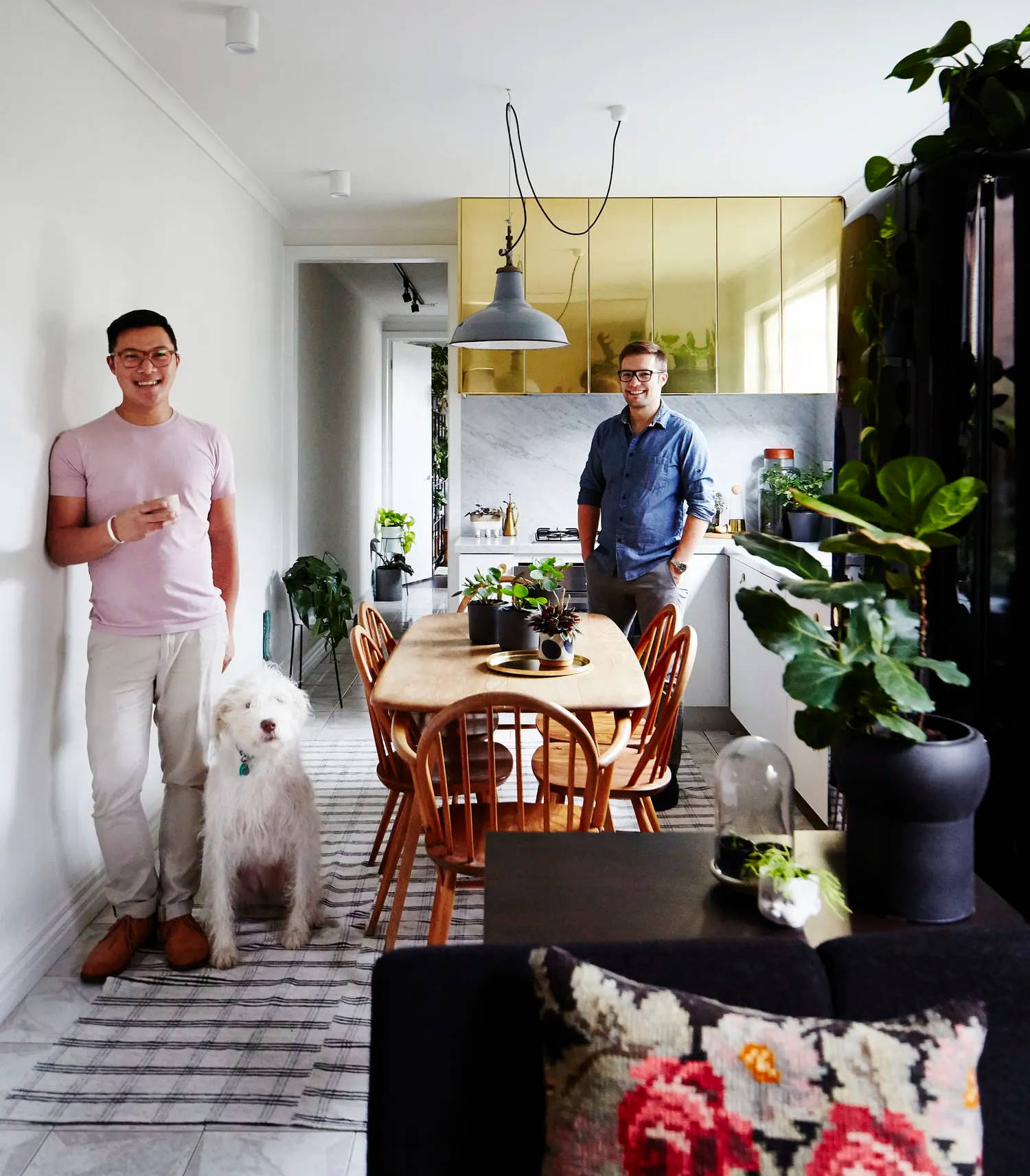 WHO WE ARE

The Plant Society is about all things green. Holding a strong relationship with the community we aim to provide a knowledge bank of skills and techniques for the avid plant enthusiast and our growing cities.
We forage the country for interesting, rare and unusual plants. Through our search, we have nurtured relationships with the most important people -
the growers, collectors and gardeners.

Alongside our plant foraging, we are actively involved with a range of events and projects to promote positive and open conversations around greenery. We collaborate closely, designing greener spaces, both internal and external, with architects, interior designers, council and developers.

We carefully curate handmade ceramics, indoor plants, house plants and other home goods to lighten moments in the everyday through our shops in Melbourne, Sydney and Online Outpost.

VIEW SHOP LOCATIONS  / VIEW ONLINE SHOP


SMALL SPACES,
RAINFOREST DREAMS
As our homes and spaces become smaller and heavily focused around apartment living we explore the positive effects of indoor gardening for aesthetic and psychological benefits. We look at changing the perception of living in small spaces by incorporating houseplants into our daily routine to soften our man-made living spaces.
As our cities become denser our communities yearn for natural elements to balance their lives. Plants both indoors and out, help to soften hard edges but also ground our cities as they become heavily populated with concrete. We often forget that the density and intensity of our urban fabric can wear on our physiological state, often exhausting us and misleading us to feel that this is the norm.
Through our work curating and styling restaurants, retail stores, homes and public spaces we have helped to motivate developers and our city that incorporating live greenery is vital to the future of our cities. We've been able to show people the effects of using greenery in small spaces and how it can lift the spirits of the people who live in urban surroundings.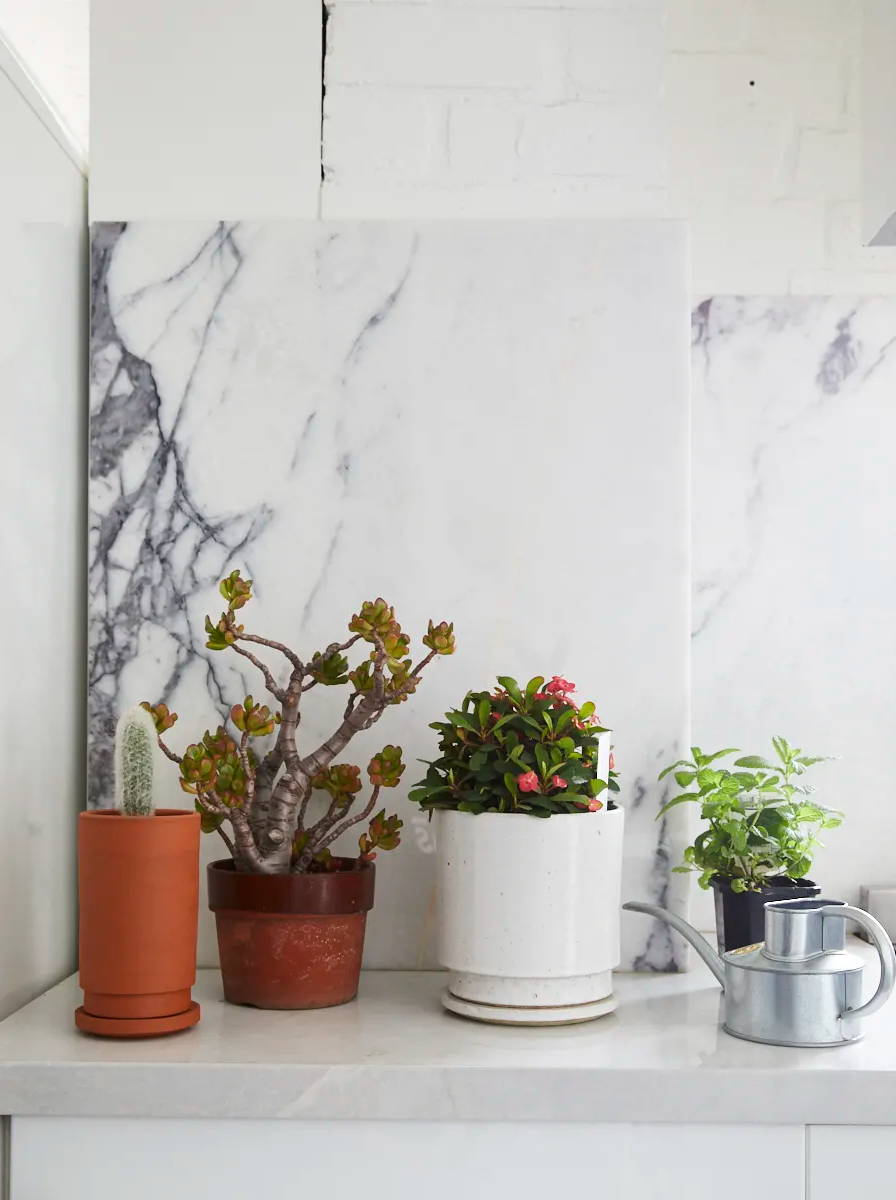 OUR STUDIO
As Plant Cultivators we actively collaborate with notable architects, interior designers, developers and private residences to create uniquely green indoor spaces across Australia.

The Plant Society provides a range of tailored services to suit residential and commercial spaces of which we also offer regular maintenance through our Plant Butlering service.

We passionately motivate greener living through media appearances, workshops and collaborating with councils and fellow retailers.

Services:
- Plant styling for residential
- Plant styling and designing for commercial spaces
- Plant consultations
- Plant sourcing and plant hire
- Plant care and maintenance
- Plant pop-ups and networking events
- Plant workshops

A snapshot of our clients include: Westfield, GPT Group, Mercedes, Fiat Chrysler, Wilkhahn, Aesop, CBUS Property, CBRE, Slattery, Angle, Stylecraft, Living Edge, Supernormal, Cutler & Co, The Builder's Arms, Higher Ground, Grill'd, Lord of the Fries, Edition Roasters, Kookai, City Life Church, The Collectionist Hotel, Central Park Mall, Wolveridge Architects, DKO Architecture, Hecker Guthrie, Amber Road, Elenberg Fraser, K2LD and Hayball Architects.


A PLANT COMMUNITY
Preserving plant knowledge and skills into the future
The life of a gardener is one of continuous patience and diligence. We constantly need to remind ourselves that plants take time to develop -
they don't grow overnight. Even today, I still learn new tips and tricks from the growers and collectors I meet.
"My love of plants led me to create the Plant Society in august 2016 with my partner, Nathan Smith. Nathan is an international flight attendant and because of his transient career, most of his life is spent in sterile spaces like planes, airports and hotel rooms, so he appreciates being home. Before we moved in together,
he couldn't have plants or pets as he wasn't home all the time to give them the care they required. He now allows plants to grow around him and appreciates the calmness they create. witnessing Nathan's growing fondness of plants has highlighted to me the restorative value they can have in our lives.
Nathan and I established The Plant Society to embrace our passion, but also to create a plant community, or as we like to call it, a "plant social network".
Our goal is to nurture and preserve rare and interesting plant species for future generations and share the knowledge and skills required to grow them with our community. By celebrating plants and all things green, we hope to established a knowledge bank of skills and techniques that can be enjoyed by
all plants enthusiasts, whatever their skill level."
---
THE PLANT SOCIETY / Head Office
44-52 Johnston Street, Collingwood VIC 3066